BROKERAGE

 SERVICES
We look after every aspect of Boat Sales on the South Coast, Hamble, Portsmouth, Southampton, all of the rest of the Solent and beyond. We cover the Presentation, Photography, Video Walkthroughs, Virtual Tours, 360 Images Pricing, Sales Advice, Negotiations and Paperwork
WE BUY BOATS TOO…
We would love to hear from people who are looking for a quick easy sale. We will buy your boat for cash with money in your account same day, this is offered both as a part exchange option against a boat you would like to buy or as a straight forward purchase from us.
MARKETING ONLY
We are proud to launch to market this game changer product. Save thousands on selling your boats with our unique Marketing Only Package. We photograph your boat, list her but you do the viewings and save thousands of pounds
We are an award winning boat sales business based at Hamble Point Marina in the heart of the Solent and the south coast
We pride ourself on the quality of presentation and this runs from the attention to detail of our listings through to the onboard Photography and Drone Photography that is offered with every boat that we take on our brokerage. It is this difference that led us to winning the 2021 Marine Brokerage of the Year Award by South West Prestige Awards.

We are also proud to represent Cobra Ribs and Solona Performance Sailing boats.

We have demo boats on the Hamble that we are able to demonstrate for both of these exceptional brands.

To get in touch to arrange a demo or to discuss selling your boat please just drop us an email at hello@parker-adams.co.uk or use our Contact Page
What types of boat do we sell?
We are very proud to not be fixed on a particular type of boat. Both as a business and personally we have a wealth of experience across all types of boats. We have clearly segemented these on our website to make it as easy as possible to see what you are looking for.

The sections are show below:
Video Tours on all new listings
The boat sales market is changing and the way people consume information is changing.

A broker that does not move with the times will simply sell less boats.

We now offer extensive Video tours on all listings. Youtube is the new television, we have embraced this and it will help sell your boat. Watch one of the Videos HERE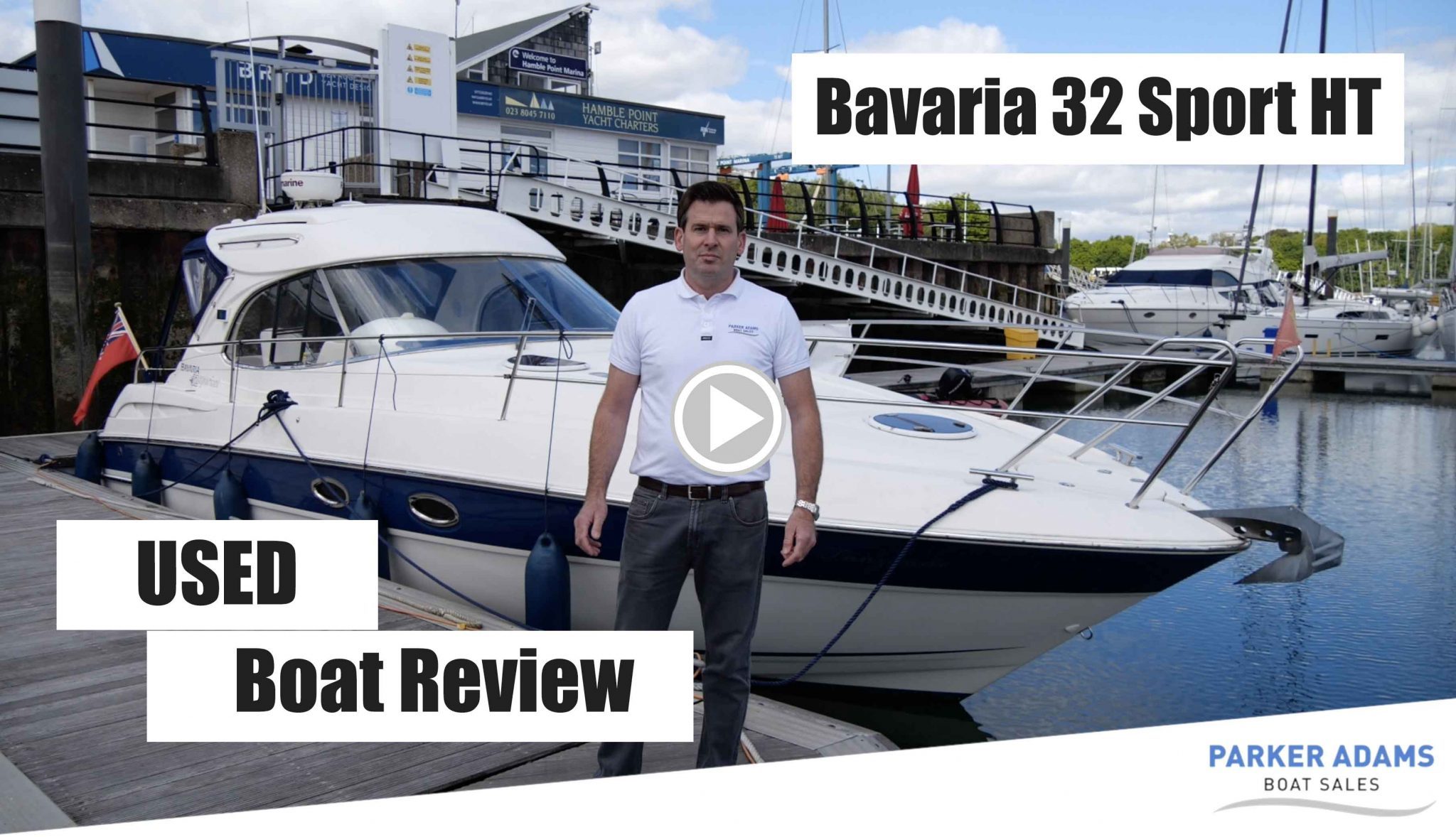 A boat brokerage with a real difference
We take our responsibilies as your broker very seriously.

We have a combined experience of over 40 years working, living and breathing boats, this gives us a unique insight to what both buyers, sellers and owners are looking for. We are here to guide you through every aspect of selling or buying your boat.

We have an extensive Network of Marine Trades to help the process run as smoothly as possible from Insurance Companies, Finance Houses, Engineers and Surveyors to help at every stage in your sale or purchase.
READ MORE
Client Testimonials
Don't take our word for it – here's what our clients say:
"Andrew has sold the last 3 of my boats and I will contact him to sell my current boat when the time comes. The inclusion of Drone Photography made a real difference. The images were stunning"
Mark Crowther
"Jonathan has looked after my boat for many years, his attention to detail is second to none and I would have no hesitatation in him selling my boat, Jonathan keeps his promises."
Martin Brightman
"I recently purchased a rib, I really valued the advice about the purchase that Andrew gave me, it gave me the reassurance needed to proceed with the sale, my family and I are so pleased.
Steve Spray